900 East 2nd Street, McCall, ID, United States
A surprisingly different community bank. Member FDIC. Equal Housing Lender. SBA Preferred Lender. Bring your mom. Bring your kids. Bring your dog.
There's a sign that hangs in every Umpqua Bank that reads "Welcome to the World's Greatest Bank." This is not a tagline. It's a state of mind.
• It's a promise to do better than anyone expects of us today, then do it even better tomorrow.
• It's a belief in doing good, not just doing well.
• It's treating every customer as if you've known them your entire life.
• It's connecting people to their community, connecting neighbors to neighbors, and local, independent businesses to local customers and resources.
• It's constantly surprising the world with what a bank can be and how a bank can actually be a part of a customer's life.
• It's equal parts checking account and knitting club, commercial loan and local music source, IRA and Internet café.
• It's understanding our customer's financial needs and at the same time realizing that there's more to life than money.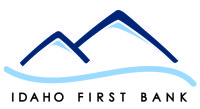 475 Deinhard Ln, McCall, ID 83638, USA
Your ONLY Community Bank headquartered in McCall. Your community partner for supportive, engaged banking. Our new location in Boise is also here to serve your financial needs at 209 N. 12th St.
Idaho First Bank began in 2005 as a group of local shareholders dedicated to the success of a Community Bank. As the area went through many economic changes Idaho First Bank has been a support to business, helping those in need to regain their financial footing and reaching out to help stabilize the local economy. In 2014 IFB expanded to the Treasure Valley marketplace with a branch in Boise.
Idaho First Bank was recognized in 2014 in the ABA Banking Journal as one of the top performing community banks. Idaho First Bank's Mortgage Division has been named in the Top 10 mortgage companies in Idaho since 2010 by the Idaho Business Review.
We are a community partner and involved in every area of the community. We have many of our team engaged in different community volunteer organizations.
Come and be a part of our Community Banking Family.